Our Love Story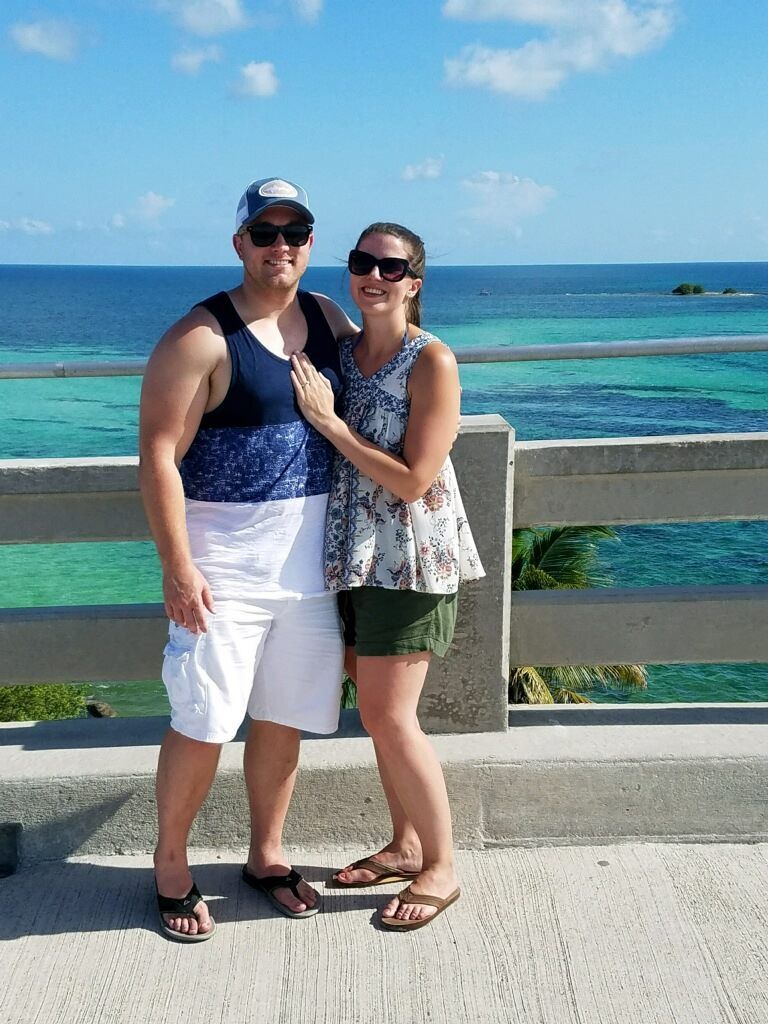 Our love story began in Princess Anne, MD, back in 2014, at a community street sweep. Kyle had started physician assistant (PA) school and Emily was in her senior year at University of Maryland Eastern Shore. Of course, there are different sides to every story. Kyle insists that he offered his phone number after talking to Emily about applying to PA school. While Emily doesn't remember him ever offering. So they both went on their merry way... Of course the street sweep was during a hot summer day and they both were wearing shorts and a bright orange street sweep shirt, but Emily's hair was also up and she was wearing big sunglasses.
A couple of weeks later Emily was walking down the universities hall when she thought she saw Kyle. Before walking into class she called out his name and he proceeded to say "hey, yeah, do I know you?", ouch right? In Kyle's defense Emily was wearing those big sunglasses the last time they met. Kyle of course remembered Emily, and offered to help her again. He also took her out to dinner.
Countless memories later, we have been through so much as a couple that has really tested our relationship. Between our school losing PA accreditation, restarting PA school, multiple moves, dates, trips, graduations, residency, adopting a cat and finally moving in together. In August 2017, 3 years after it all started, Kyle popped the question at Bahia Honda State Park in the Keys before starting his residency. Kyle had planned the day out by going snorkeling, followed by tarpon fish feeding at Robbie's, and ending with a sunset at Bahia Honda State Park. Of course hurricane Emily...yes that's right...hurricane Emily tried to ruin all of Kyle's elaborate plans. Some how the storm passed and the day was hot, but beautiful. Kyle proposed on top of the historic bridge in the state park surrounded by blue water and Emily said YES! We cannot wait for this next chapter to start and for you all to be present as we become husband and wife.
The Wedding
Saturday, May 18, 2019
4:00 PM
Ceremony and Reception
Castle Farm Inc
7530 Cedartown Rd, Snow Hill, MD 21863, USA
Wedding Party
Kaitlyn Smith - Maid of Honor
Megan Fiscus - Bridesmaid
Jessica Taylor - Bridesmaid
Rebecca Williams - Bridesmaid
Christopher Herrmann - Groomsman
Sean Rowlands - Groomsman